Uni-Bio's Beijing Genetech Pharm Production Lines for biologic drugs are equipped with facilities strictly complying with the updated cGMP requirements. The plant has a construction area of approximately 1,400 sqm. Of which, 600 sqm is aseptic area for production, equipped with 4 sets of HAVC systems, purified water system, water for injections, and steam and compressed air systems. The plant has two state-of-art aseptic production lines for injection-form drugs, namely the lyophilized powder injection line and cartridge / pre-filled syringe line.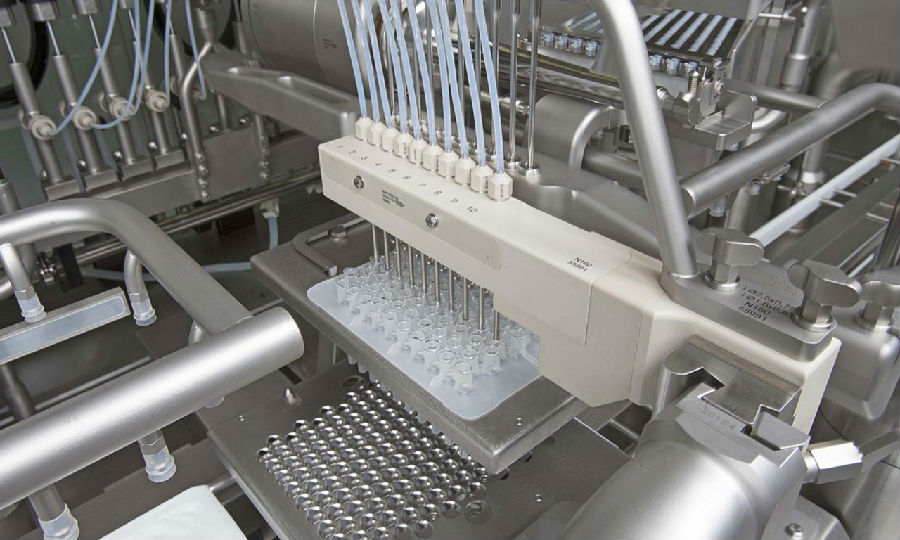 The production line for injection form lyophilized powder is comprised of lyophilized powder production machines from Truking Technology Limited and Tofflon Sci &Tech, which are equipped with washing, drying and filling capabilities, as well as a real-time remote particles and floating germs monitoring system from TSI USA. The production line is highly-automated and stable. Production and transfer of biologics are completed under the Layer-A in a restricted-access barrier (RABS) system, which strictly inhibits manual intervention. Hence the biologics produced are aseptic and with reliable quality. The production line is able to produce 20 million units annually.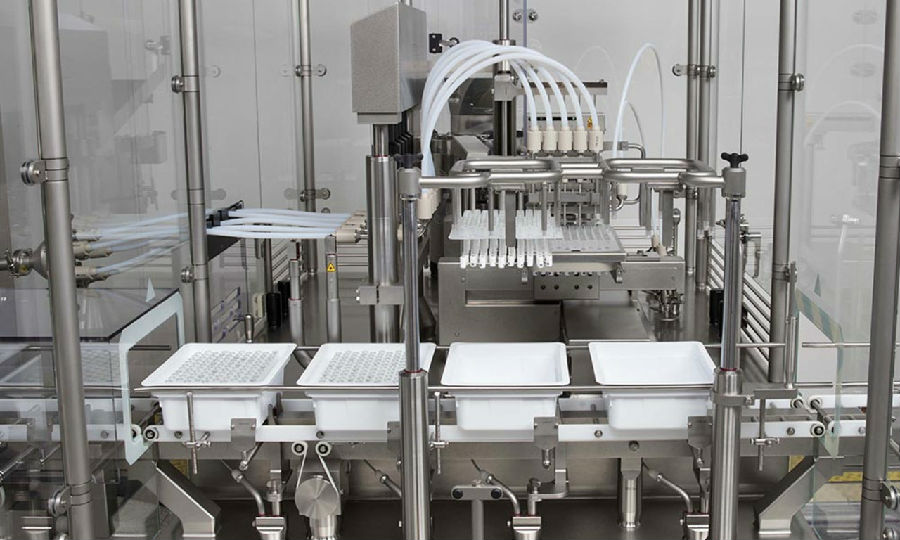 Consisted of the nested lid and liner removal of DVE9070 and the nested multi-function filling and closing machine of SFM5110, the pre-filled sterile injection production line is manufactured by the German brand "Bausch+Str?bel", mainly used for the production of nested cartridge/ prefilled syringe. The system is fully automated, without manual intervention, and the isolation system is configured to avoid contamination. The dosing system provides precise measurement of up to three thousandths, the most precise of its kind in the world, thus ensuring the excellent quality of pharmaceutical product. The production line is small in size and highly automation, effectively reducing the number of operators and power consumption. Mold replacement is simple and convenient, and the dosing amount may be adjusted according to various molds, which can meet various production requirements of nested cartridge or nested pre-filled syringe. The Company has introduced 3ml nested cartridge and 1ml nested pre-filled syringe mold to enable the production of 3ml nested cartridge with different filling volume and 1ml nested pre-filled syringe with different capacity. The output ranges from 3,000 to 8,000 items/ hour.